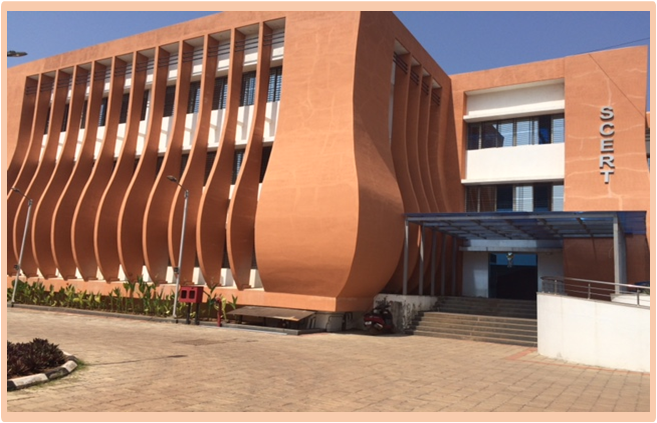 GEDC has been established under Goa Education Development Corporation Act 2003, with the aim of achieving the following:   
(i) Generally to promote and assist in the rapid and' orderly establishment, growth and development of educational institutions, services and facilities in the State of Goa, in order to develop competitive, flexible and value-based education system to meet the individual, institutional and socio-cultural developmental needs of the people of Goa.
(ii) In particular, and without prejudice to the generality of clause (i) to- Establish and manage educational estates at places selected by the State Government  Develop educational areas selected by the State Government for the purpose and make them available for educational institutions to establish themselves  Promote schemes for preparation of graduates for the knowledge based economy and society  Develop educational testing services and make them available to educational institutions for selection of candidates  Develop facilities relating to information technology, such as broadband connectivity and wide area networks, and make them available for educational institutions  Develop learning and training materials, including e-learning software and technology  Promote schemes to increase literacy, in particular that relating to information technology, at all levels  Implement schemes for the benefit of students, such as loans and scholarships, libraries and book banks, publication of books, involvement of parents in education process, to assist them in their pursuit of vocational, higher and/or technical education Encourage development of research facilities. Hold conferences, workshops, panel discussions, etc. in educational field  Undertake schemes or works, either jointly or on agency basis, with other corporate bodies or institutions, or with the Government, in furtherance of the purposes for which the Corporation is established and all matter connected there with.
Goa Education Development Corporation Act 2003
Board of Directors of Goa Education Development Corporation
| | | |
| --- | --- | --- |
| Sr. No. | Name of the Members | Designation |
| 1. | Shri. Govind B. Parvatkar | Chairman |
| 2. | Secretary (Higher Education), Govt. of Goa | Director |
| 3. | Director (Higher Education), Govt. of Goa | Director |
| 4. | Shri. Narsiha Bhattgaonkar | Director |
| 5. | Shri. Babaji G. Sawant | Director |
| 6. | Managing Director, GEDC | Ex-Officio Secretary |
Right To Information
| | | |
| --- | --- | --- |
| Sr. No. | Name of the Officers | Designation |
| 1. | Shri. Siddhivinayak S. Naik - Managing Director | First Apellate Authority |
| 2. | Shri. Brijesh Shirodkar | P.I.O / P.R.O |
| 3. | Smt. Shradha Kamat Bambolkar | A.P.I.O |
Goa Education Development Corporation Officers
| | | |
| --- | --- | --- |
| Sr. No. | Name of the Officers | Designation |
| 1. | Shri. Govind B. Parvatkar | Chairman |
| 2. | Shri. Siddhivinayak S. Naik | Managing Director |
| 3. | Shri. Brijesh Shirodkar | General Manager |
| 4. | Smt. Shradha Kamat Bambolkar | Manager Projects |
| 5. | Kum. Pradnya Sumant Dessai | Officer (Accts & Admin) |
| 6. | Smt. Annette Riva Po | Asst Manager (T&D) |